Scaffolding Can Change The World
Our
mission


is to
create a


carbon neutral


future

Go digital with Cloudscaff and help us achieve this by cutting down paper and not trees.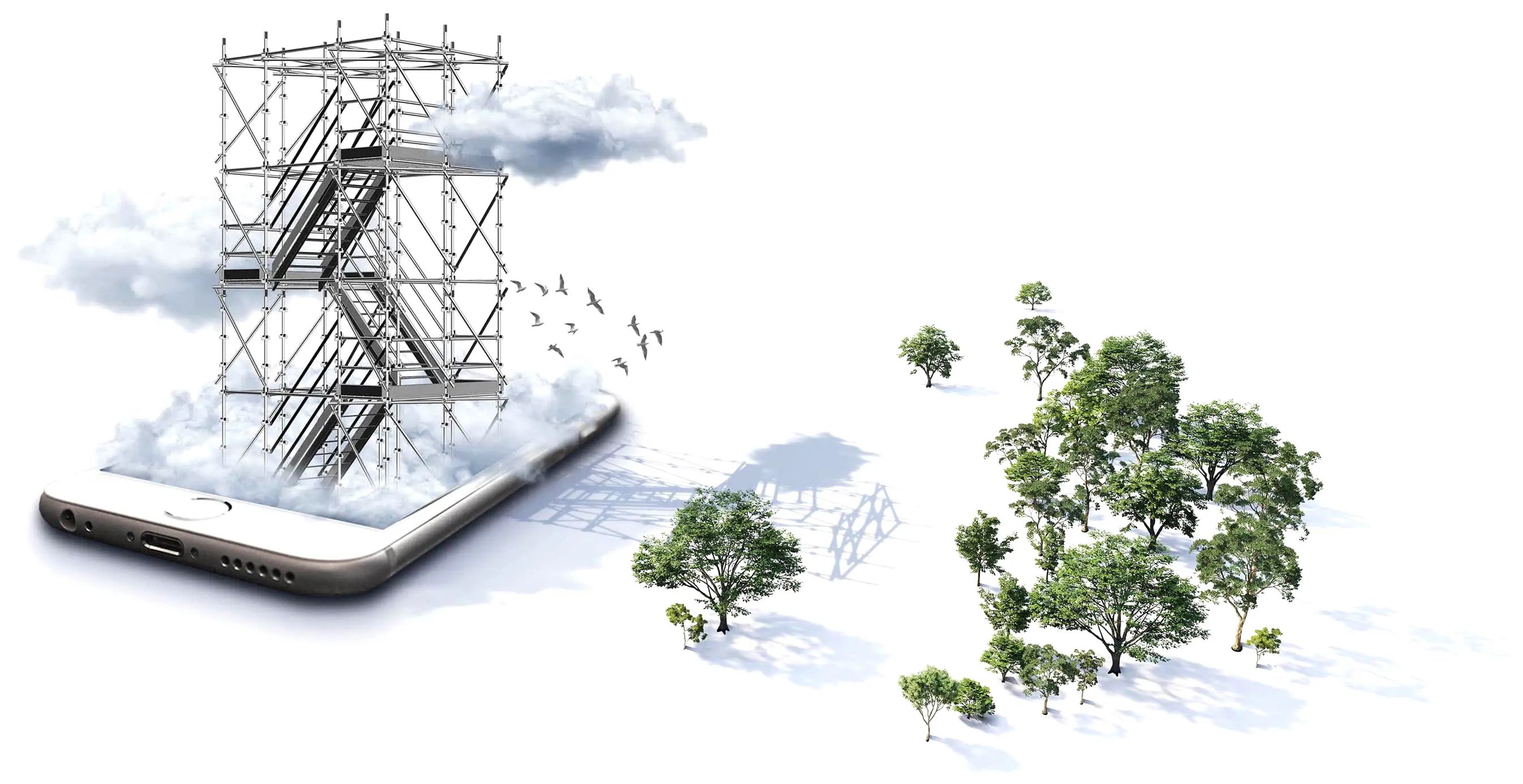 Mission
Let's Save The World Together, One Scaffold At A Time
Scaffolding now can play a key role in driving innovation and sustainability in the built environment.
How We Make A Difference
The Potential Of The Scaffolding Economy
We have a responsibility to preserve and enhance our planet together with our customers and communities. It is a core part of our business embedding sustainability and ethical practices into all that we do. We believe in protecting and beautifying our planet, inspiring our customers and communities to do the same as we champion the way forward.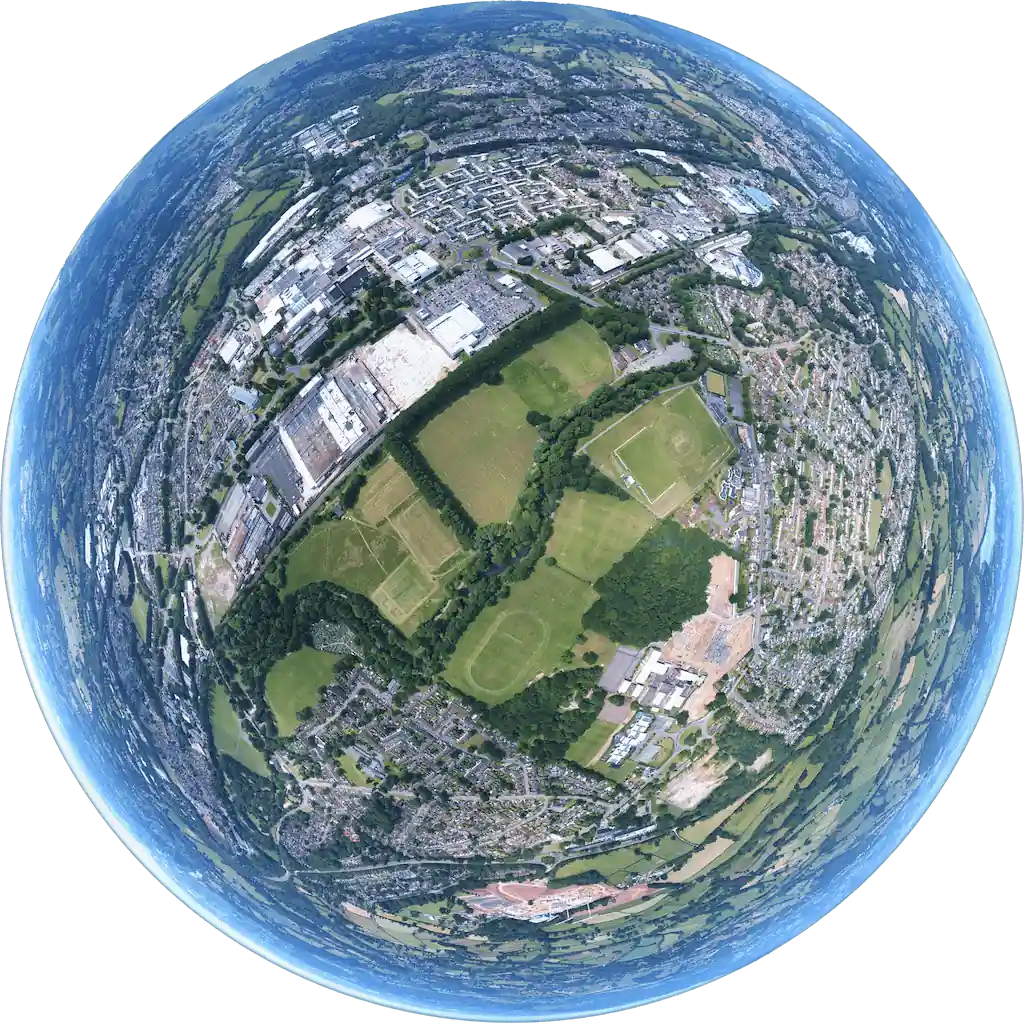 Together we can make a difference.
Removing
digital
complexity
while
saving our planet
Why Trees?
Trees are essential to the world for both humans and the environment. They benefit us by purifying our air, water and create favorable social conditions for us all to enjoy, also providing homes for various forms of life, cooling our climate, and improving our soil.

We believe that to reach carbon neutrality, strategic partnerships are needed to boost momentum towards achieving our ambitious goal. Therefore, we have partnered with one tree planted and tree-nation to assist us in planting trees around the world.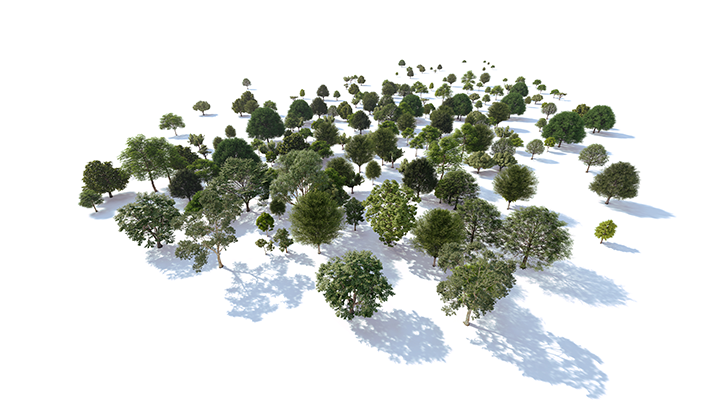 Get Started, Free Trial Available Right
Cloudscaff & Sustainability
CLOUDSCAFF assists scaffolding companies in becoming more sustainable, which also offers several practical and tangible benefits. Perhaps the greatest payoff is in terms of reduced waste and improved efficiency. Whether it's cutting down on energy use or reducing material waste, a more efficient business is a more profitable one.

Environmental initiatives can pay off in other ways as well. Federal, state, and local governments frequently offer tax incentives to encourage investment in sustainable technologies. Making a positive impact and helping protect the environment is certainly rewarding in its own right. There are many other reasons to consider sustainability. Environment-friendly companies save money, have greater productivity, enjoy competitive advantages, and set a positive example through their actions.
Enhanced brand image and increased competitive advantage
Consumers are more likely to buy your company's products or services when they know your organization is mindful of its impact on society and the environment.
Increased productivity and reduced costs
Companies experience operational efficiencies after implementing sustainable business practices. It makes sense when you consider that better conservation and use of resources results in a more streamlined operation and reduced costs.
Better financial and investment opportunities
Financial and investment analysts recognize that sustainability plans for energy efficiency and reduction of environmental impact are important company evaluator criteria.
Increased preparedness for future legislation and costs
A necessity to be prepared for tighter environmental regulations and increased energy costs which are expected to double within the next decade.
Improved recruitment and retention of quality employees
People increasingly want to work for companies who are "doing the right thing" Sustainability practices have become an underpinning factor in determining what a company is made of and how ethical its employees are.
Position your business as an industry leader
Sustainability can, and will, factor heavily into buying decisions in the future.
Frequently Asked Questions
See What Others Have Asked Us.
It's Enterprise Resource Planning (ERP) Software for scaffolding companies
Yes, it is possible. It would depend on the complexity of the document which needs to be created.
Click to book a call.
Cloudscaff is a cloud computing software that works on any device as long as you are connected to the internet. Please see our
Install Page
to see how you can download Cloudscaff to your laptop, desktop or mobile device. Alternatively you can use Cloudscaff directly through your internet browser such as Chrome or Safari.
Cloudscaff is updated on a daily basis to optimize and streamline a scaffolding companies workflow. We pride ourselves on listening to our users, making the necessary updates that are required to make their scaffolding businesses more efficient.
Yes, Cloudscaff was designed and built strictly for the scaffolding industry.
Cloudscaff integrates with accounting software like QuickBooks, Xero, and Sage. This integration allows scaffolding companies to streamline their financial operations, save time, and get real-time financial insights. The integration is easy to set up and use, and helps ensure accurate financial records.