Scaffold Management Overview
Software
Engineered
For

Scaffolding
Companies
Create estimates, site instructions, handover certificates, inspection certificates, scaffold requests and invoices. Manage projects, inventory, and labor. Integrated CRM and ERM systems and much more with the Cloudscaff.
Why Cloudscaff?
Benefits For Scaffolding Businesses
Live Data
Analyze your business in real-time with information sent instantly from site.
Save Money
Physical storage, filing, printing certificates & instructions, data capturing, data processing, training, lost data, skill transfer, human error, stationary and rent.
Free Up Resources
Your team will have more time to work on things that scale your business.
Advanced Security
Utilizing google servers and infrastructure, your data will always be secure and accessible from anywhere in the world.
Increased Productivity
Cloud computing optimizes your company workflow. Access to your digital archive.
Greater Efficiency
Remove the need for data capturing and processing. Certificate tracking, site management on the go, integrated inventory management, simplified quoting and automated invoicing
It's Scaffolding, But Smarter
Utilize The Tools That Are Right For Your Business
Cloudscaff is software that has been designed for scaffolding companies to optimize, automate, track and analyze their business in real-time. Make informed decisions that will help you grow.


Unrestricted Access To The Entire Suite Of Tools
Developed to provide scaffold management tools and solutions for any project size. You have the flexibility to use the tools independently or a one complete scaffolding solution.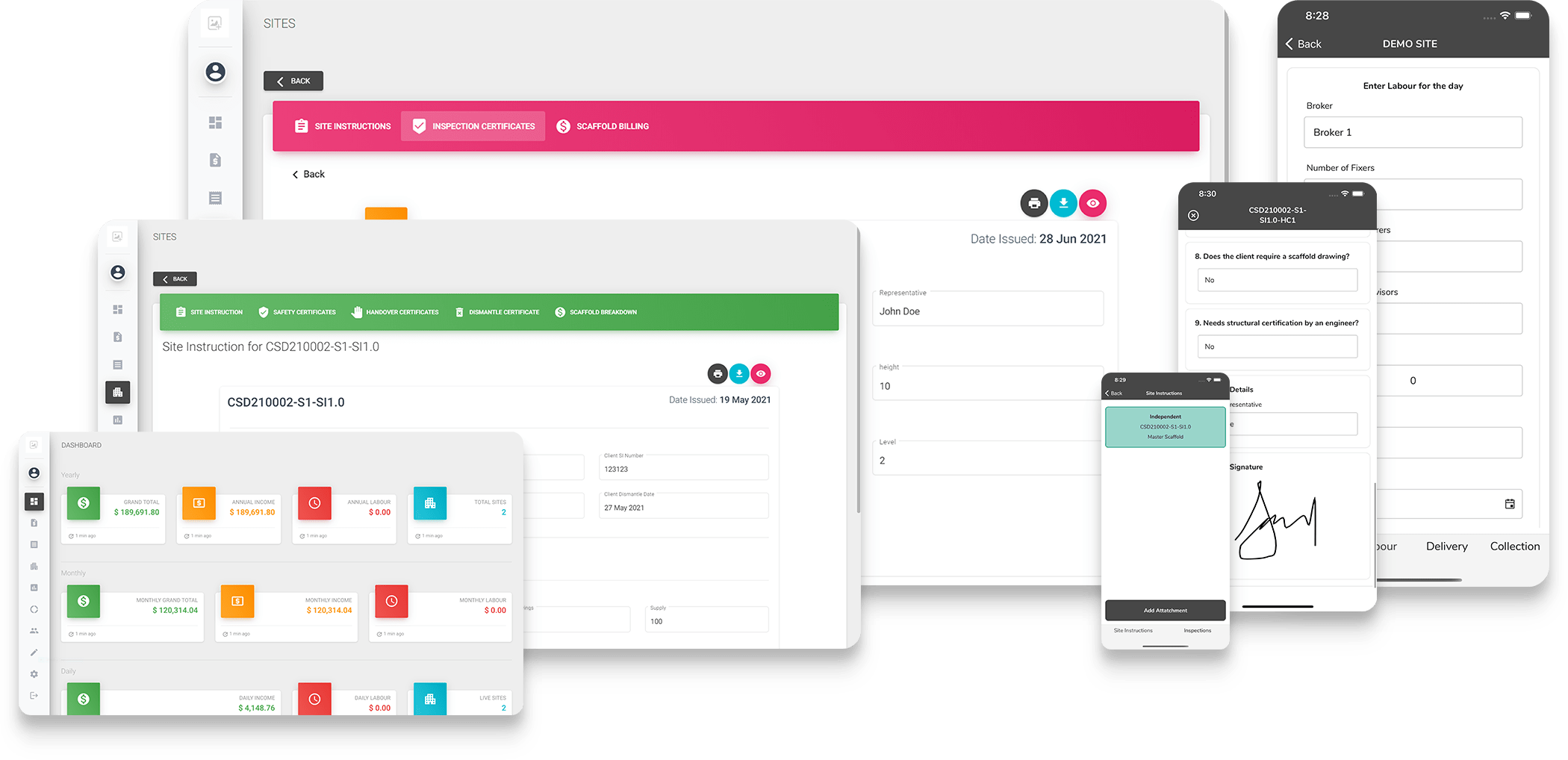 Transform Your Communication With Your Customers
Our automated cloud-based email solution sends certificates, instructions, inspections, requests and documents to your clients instantly, keeping them informed of the safety, progress and management happening on-site.

This will allow you to focus on your business, instead of those labor intensive administrative tasks.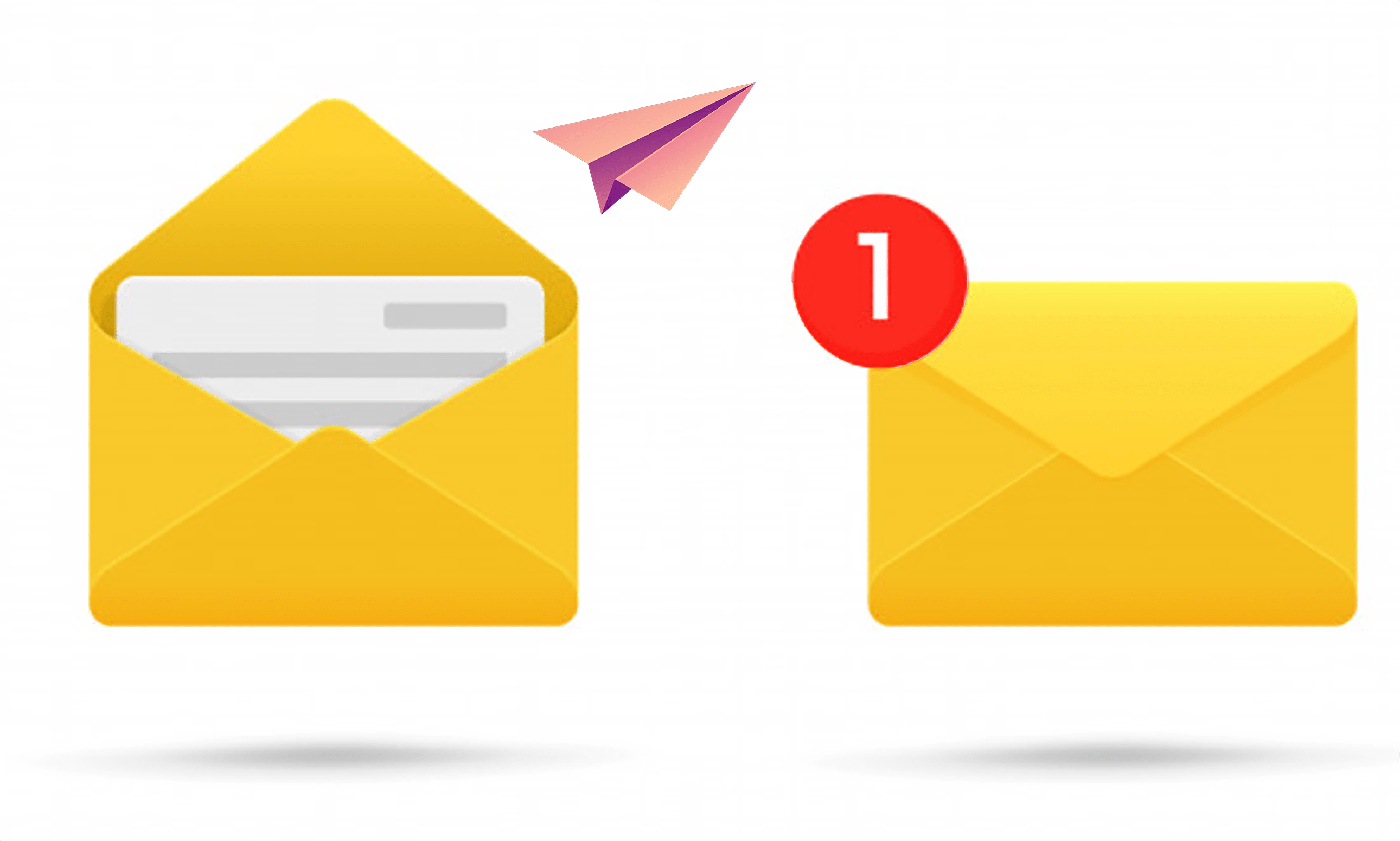 Start Off With The Right Tools
Features For Scaffolding Businesses
Cloud storage
Fully scalable to your business requirements.
Digital
Quotes, invoices, inventory management system, site instructions, handover certificates, inspection certificates, dismantle certificates, inventory requests, labor entries, and dashboard.
Notifications
To inspect scaffolds, follow up on quotes & inventory management.
Custom reports
Focused on your companies exact needs and requirements. Personal dashboard to assess your business on a daily, weekly, monthly and yearly basis.
Tech support
Technical support, dedicated account manager and training.
Create
Sites, users, scaffold types, scaffold rates, component types, labour rates and customer profiles.
Search
Sites, scaffolds, certificates, instructions, documents and reports
Pricing
Cost-effective pricing geared towards assisting scaffolding companies scale their business.
Optimize Your Scaffolding Business
Grow Your Profit Margins
Cloudscaff's powerful tools focus on planning and process controls to ensure all scaffold resources are deployed in the most effective manner to maximize productivity and utilization.


Use
Cloudscaff
On Your
Mobile
& Desktop
Mobile Application
All instructions, certificates, labor entires and inventory requests are automatically numbered and stored in the cloud. Making it secure and accessible from anywhere in the world.
Requests
Instructions
Certificates
Labor Entries
Inventory Management
Notifications
Search
Digital Signature
Scale Efficiently
Grow Your Business From Day One
Cloudscaff's comprehensive scaffold management software solution manages scaffold operations starting from scaffold requests, its approvals, skill, safety aspects, man and material inventory effectively and efficiently.
What Is Available?
Custom Designed Tools To Help you Control Your Entire Scaffolding Business
Site Instructions
---
Create digital Site Instructions on-site in under 2 minutes.
Safety Inspections
---
Issue daily, weekly or monthly Scaffold Inspections to keep your business running smoothly.
Handover Certificates
---
Transfer scaffolding material from 1 project site to another project site.
Scaffold Erections
---
Manage Scaffold Erections with digital certificates and automated billing.
Scaffold Modifications
---
Manage Scaffold Modifications with no hassle and ensure everything is kept up to date.
Scaffold Dismantles
---
Manage Scaffold Dismantles with digital certificates and automated billing.
Material Requests
---
Issue requests for material to be delivered to site.
Material Deliveries
---
Sign for deliveries and verify that all material quantities are correct on delivery
Material Collections
---
Issue requests for excess material to be collected from site.
Engineered For Success
Everything You Need To Successfully Manage Your Projects
Oversee every scaffold project and every piece of equipment from one powerful, user-friendly program. Cloudscaff lets you generate quotes, monitor inventory, transport materials, generate invoices, manage rental stock, and more. It's the fastest, easiest way to manage your scaffold business.
A technology-first approach to scaffolding and construction